The California Food Policy Council is a coalition of local food policy groups working to ensure that California's food system reflects the needs of all of its communities. The California Food Policy Council's (CAFPC) purpose is to build the capacity of local food policy bodies to work on state, regional and local policy priorities, generate public support for those policies, educate policymakers on issues in our food system, and advocate for systems change in California. CAFPC is an emerging voice in California's policy making process that strives to bring transparency to food systems legislation, and to re-envision a political process that includes a more diverse range of food and farming interests to the table.
CAFPC's governing documents have been approved by its members and exist as living documents. The council continues to work on refining the language to ensure that they truly reflect the desires of this council of councils. If your local food policy body is interested in ratifying our principles and joining this values-driven collective impact effort, please contact CAFPC to learn more about the ratification process.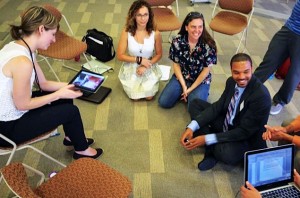 In February 2013, the Oakland Food Policy Council, Richmond Food Policy Council, San Francisco Food Security Task Force, and San Francisco Urban Agriculture Alliance were the first four local policy bodies to ratify CAFPC's guiding principles. The CAFPC now has approximately 30 ratified members that represent local communities from up and down the state of California. The guiding principles represent the innovative thinking and practices this group abides by. The principles also showcase the council's commitment to work collectively with local, state and federal government institutions and private sector entities to enact just, transparent and sustainable food policies that improve California's food and farms.
Donate
Donations to CAFPC are always welcome. They are tax-deductible through our fiscal sponsor, Ecological Farming Association.
Tax ID number/EIN: 68-000-3547
Please make a note that your donation is intended for CAFPC
---